Serving Families with their divorce and estate planning needs
in Orange County for over 20 years.
Newman Family Lawyers was founded more than 20 years ago to provide comprehensive family law services in a boutique law firm setting. Clients choose us because we consistently deliver creative solutions for their most personal issues.

Our team provides responsive, personalized service with tremendous success solving matters often outside of court, while possessing the knowledge and experience to litigate aggressively when necessary.

Our lawyers are commanding yet compassionate. We handle our clients' matters with the utmost professionalism and a personal touch. DeeAnn Newman is personally involved in every case and ensures every client receives the best possible service and result.

Founder DeeAnn Newman is a Certified Family Law Specialist. She takes pride in her hands-on approach to family law and her ability to help clients navigate the process with knowledge, experience and specialization. Newman Family Lawyers begins by obtaining an intimate knowledge of the facts and variables of each case, and setting clearly defined goals with the client to provide creative and effective solutions for their unique family situation.

Why Is Family Law Certification Critical?

Family Law Certification is an important distinction that can only be provided by The State Bar of California. Certification helps provide clients a way to differentiate an attorney's experience and expertise. Certified Specialists are required to continually improve in their area of specialization.

A California attorney who is certified by the State Bar as a Family Law specialist must have:

- Taken and passed a written specialized examination in Family Law
- Demonstrated a high level of experience in Family Law
- Fulfilled ongoing advanced education requirements
- Been favorably evaluated by other attorneys and judges familiar with her or his work in Family Law

As a Certified Family Law Specialist, DeeAnn Newman has met and surpassed the practical and professional requirements necessary to be recognized as a certified specialist in family law, including:

- Litigation of more than 50 family law trials of more than three hours in length
- Submission of over 100 other family law contested matters to the court for judicial determination.
- Entry of more than 100 family law judgments and pendente lite stipulations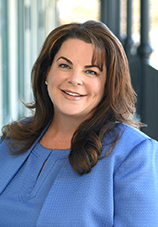 DeeAnn founded her family law practice to fiercely and fairly advocate for her clients. Almost twenty-five years later DeeAnn has represented men, women and children in some of the toughest family law cases in Orange County. Clients range from business owners and executives, to public servants and stay at home parents.

As a proud single mother of two adult children and five grandchildren, DeeAnn not only understands how to apply family law to her clients' needs, but also has first-hand knowledge of the emotional issues unique to family law and how these emotions affect our decisions. She has an intimate understanding of the personal and emotional strain that comes with financial uncertainty and disruption of your family life in the divorce process.

DeeAnn is committed to placing the needs of children at the center of the decision-making process and has extensive experience working with children at all levels of development. Her conviction that children always come first in the divorce process is just one reason she is approved by the Family Law Court to be on the Family Law Panel – Qualified Counsel for Minor list for the Orange County Superior Court. This is a select group of family lawyers who represent minors in some of the most difficult custody cases.

As a Certified Family Law Specialist and the first one in her family to go to college, DeeAnn values education and staying on the cutting edge of her field. She strives to educate her clients and the community on issues that affect children and divorce. DeeAnn presents on some of the most important issues in family law such as addiction and mental health treatment and the legal considerations necessary when working with clients with addiction. DeeAnn is also involved in training and educating staff with various organizations who provide services to families in need. DeeAnn is a member of the Family Law Sections of the Orange County Bar and California State Bar Associations.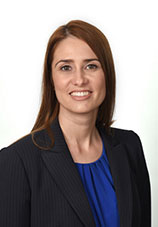 Kristina has more than 10 years of experience practicing in family law. She is a member of the Family Law Sections of the Orange County Bar and California State Bar Associations.

Kristina is a long-time Orange County resident, wife and mother to her young son. She received her undergraduate degree in Psychology and believes this ultimately provides her with unique knowledge to assist her in helping families deal with the psychological impacts of divorce on both parents and children.

Kristina plays a vital role in keeping Newman Family Lawyers at the forefront of new technology for the delivery of efficient and effective legal services. She continues to take advanced training on the latest technology in legal services that play a vital role because family law is an increasingly specialized area of law that requires extensive organization of the documents, including review and analysis of detailed financial information.

Kristina graduated from Chapman University School of Law with a Merit Scholarship and received her undergraduate degree in Psychology with honors from Pepperdine University.
Newman Family Lawyers provides a hands-on personalized service for every client.
for a confidential in-office consultation to discuss your family situation
as well as our approach to achieve the best results for you and your family.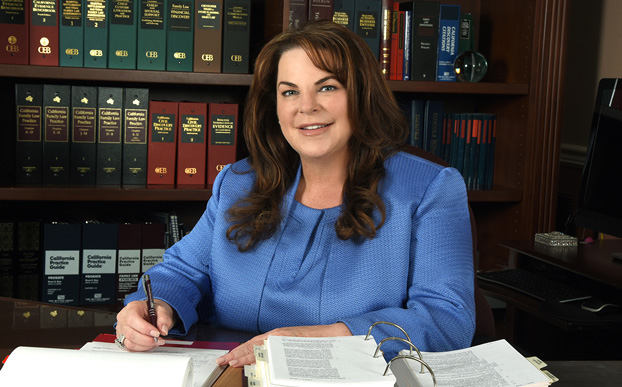 DIVORCE

MEDIATION

DIVISION OF ASSETS

SUPPORT

CHILD CUSTODY

POST-JUDGMENT MATTERS

PATERNITY

DOMESTIC VIOLENCE

ESTATE PLANNING

PROBATE ADMINISTRATION AND LITIGATION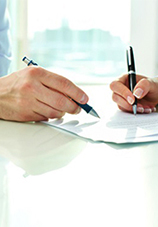 DIVORCE
Our team handles divorce cases from the highly complex to the uncontested. If you are choosing to end a marriage or domestic partnership through divorce (legally referred to as "dissolution"), our team can assist you with the issues in your individual situation.

While not all divorce cases end up in court, you need a strong advocate who understands the process and will aggressively advocate for your position, in the event that you do. Newman Family Lawyers has found that thorough preparation results in more settlements and reduces issues for court when all efforts at settlement fail.

Newman Family Lawyers has successfully handled thousands of divorce cases in Orange County. We have a deep understanding of the family law issues unique to California and experience working with both private and public judges.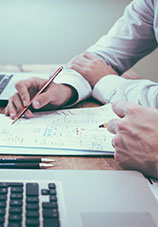 MEDIATION
For many clients, mediation is an appropriate avenue to achieve their desired result. As a Certified Family Law Specialist, DeeAnn Newman can assist both parties in resolving their issues through mediation.

Clients choose mediation as an alternative to litigation for a variety of reasons including cost effectiveness and faster resolution. Mediation provides a less contentious process for those who have reached amicable decisions and need legal assistance to bring those to fruition. Mediation is strictly confidential and because there is no judge involved, some parties feel they have a higher level of control over the outcome.

DeeAnn Newman has received specialized and advanced training in Family Law Mediation from the Straus Institute for Dispute Resolution at Pepperdine University School of Law. One of the world's leading educational programs in the field of dispute resolution, Straus Institute was ranked by U.S. News and World Report as the #1 dispute resolution program for an unprecedented 11 consecutive years.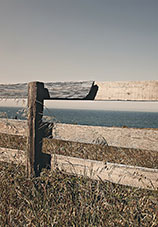 DIVISION OF ASSETS
Division of assets in family law is very important. Many of our clients have family residences, business interests or retirement plans that need to be protected.

Oftentimes, separate property issues, including assets obtained before marriage, gifts or inheritances, require legal analysis by our team to ensure our client's assets are protected.

Newman Family Lawyers, when necessary, utilizes the services of outside experts recognized by the courts to assist in appraising, assessing and dividing assets. These professionals include forensic accountants, property appraisers, retirement division specialists and others.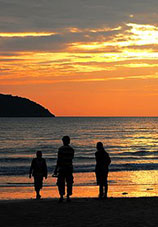 SUPPORT
In many divorce cases, the issue of financial support for a spouse or domestic partner is a highly controversial and sensitive issue. The amount, duration, and specific terms of financial support is where Newman Family Lawyers act as a fierce advocate for our clients, when necessary. We can help you obtain or minimize financial support based on your specific facts.

Spousal Support is determined by a detailed legal analysis of the factors set forth in Family Code Section 4320. These factors must be analyzed and considered with the facts of each individual case before presenting the issue to the Court. Competent, thorough knowledge of the law and cases that affect this analysis are critical to achieving the desired outcome of the client and protecting their financial future.

To calculate financial support for children, it is mandatory that we utilize a specific computer program. Like all computer programs, the information placed into the system directly affects the results. Our team strategizes with clients, analyzing the legal factors to ensure information is entered properly for their matter to achieve optimum results.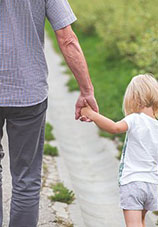 CHILD CUSTODY
There is nothing more important to a parent, than their children. We understand this truth personally. Our attorneys are intimately familiar with the child custody laws in the State of California as well as the Judges involved in making custody and parenting decisions.

Child custody cases are probably the most emotionally charged issues brought to the court in family law.

Due to her unique experience representing children in custody matters and being a single parent, DeeAnn Newman has almost 25 years of experience and inherent empathy guiding parents through this process. Helping our clients work out a parenting plan based on their work schedules and in the best interests of their children is our area of expertise.

Our team is uniquely effective in negotiating child custody. We keep the importance of the children's needs at the center of all discussions and help guide our clients to a resolution that is ultimately the best for their most precious asset – their children.

When parents are unable to reach an agreement, courts may appoint a custody expert to ensure the child's best interests are taken into consideration. We are intimately familiar with the appointment of evaluators, therapists and co-parenting therapists who may be included in the child custody process by court order or agreement.

We also work closely with a complementary team of trusted advisors such as drug and alcohol and parenting counselors who assist our clients before, during and after the divorce process.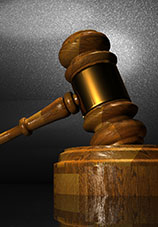 POST-JUDGMENT MATTERS
During and after your divorce process, we provide advice and counsel as you begin the next chapter. In many cases, there are considerations such as enforcing court orders or modifications of the Judgment.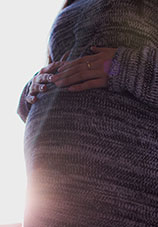 PATERNITY
Issues of paternity arise when the parents of a child are not married. These are handled in the family law courts. Paternity is established through either agreement or genetic testing. Once paternity is established, it gives rights and responsibilities to the legal parent that would not otherwise exist without an agreement by the parties, including custody, parenting time and child support.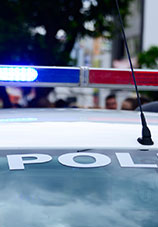 DOMESTIC VIOLENCE
California Family Code Section 6200 defines domestic violence as "a pattern of abusive behavior in any relationship that is used by one partner to gain or maintain power and control over another intimate partner. Domestic violence can be physical, sexual, emotional, economic, or psychological actions or threats of actions that influence another person."

We represent clients who have been involved in a domestic dispute either as the victim of domestic violence or who have been wrongfully accused of domestic violence. Domestic violence restraining orders have long-term consequences for you and your family including your future relationship with your children.

In many cases, there are drugs, alcohol or other substances involved. These cases should be handled by a Certified Family Law Specialist with extensive knowledge in dealing with domestic violence matters.

DeeAnn Newman has personally tried over 100 domestic violence restraining order matters. Knowledge, quick action and preparation are the keys to success in obtaining the right outcome in domestic violence matters.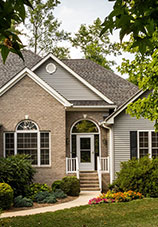 ESTATE PLANNING
There is a critical interplay between estate planning needs and family law matters in the divorce process. Your estate plan may impact the distribution of your assets and should be reviewed and updated based on your individual circumstances while you are going through the divorce process. Both temporary and permanent changes to your will or trust are key to ensuring your assets are protected both during and after your dissolution of the marriage.

Automatic Temporary Restraining Orders (ATROS) are in place as soon as a Petition for Dissolution of Marriage is filed. As a Certified Family Law Specialist, DeeAnn Newman has the experience and training to assist her clients in complying with the ATROS yet protecting their estate planning rights.

Our team works closely with our clients to establish a temporary estate plan, including
beneficiaries during the divorce proceedings and finally a permanent plan once dissolution is finalized.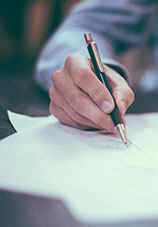 PROBATE ADMINISTRATION AND LITIGATION
When probate administration or litigation is necessary, Newman Family Lawyers will advocate on your behalf.
Copyright © 2017 Newman Family Lawyers. All Rights Reserved.